Apartamentos Carabela are privately owned, built in a rustic style, and in an ideal situation near the marina.
The Carabela manager will help you with any queries. All the apartments face the sea and have a balcony or veranda to relax on or enjoy a meal. There is nothing between them and the sea except established gardens and fine white sun-soaked sand, restaurants, bars and shops.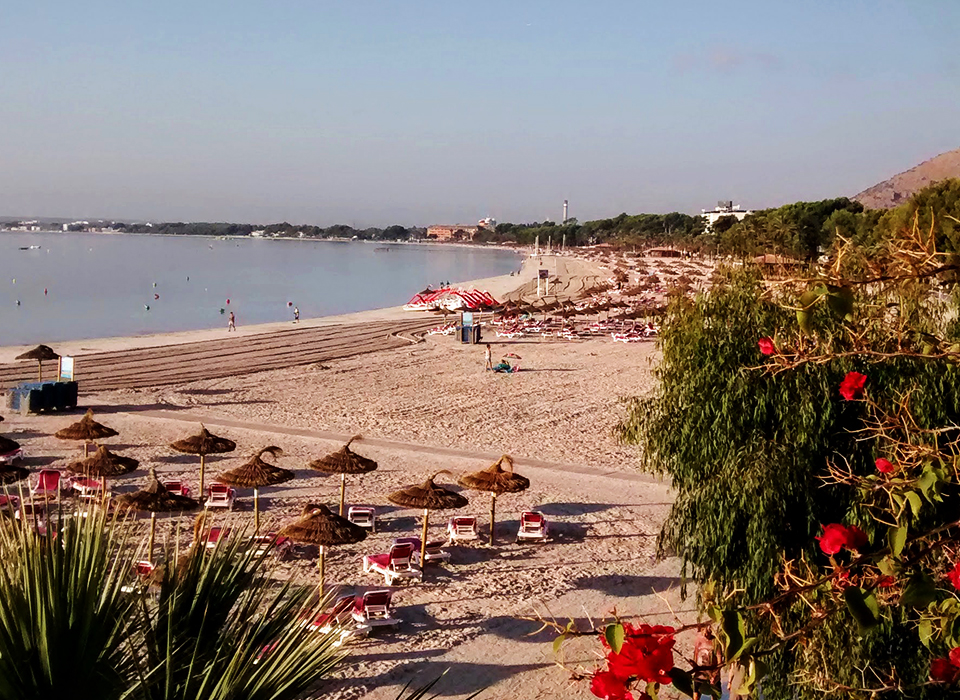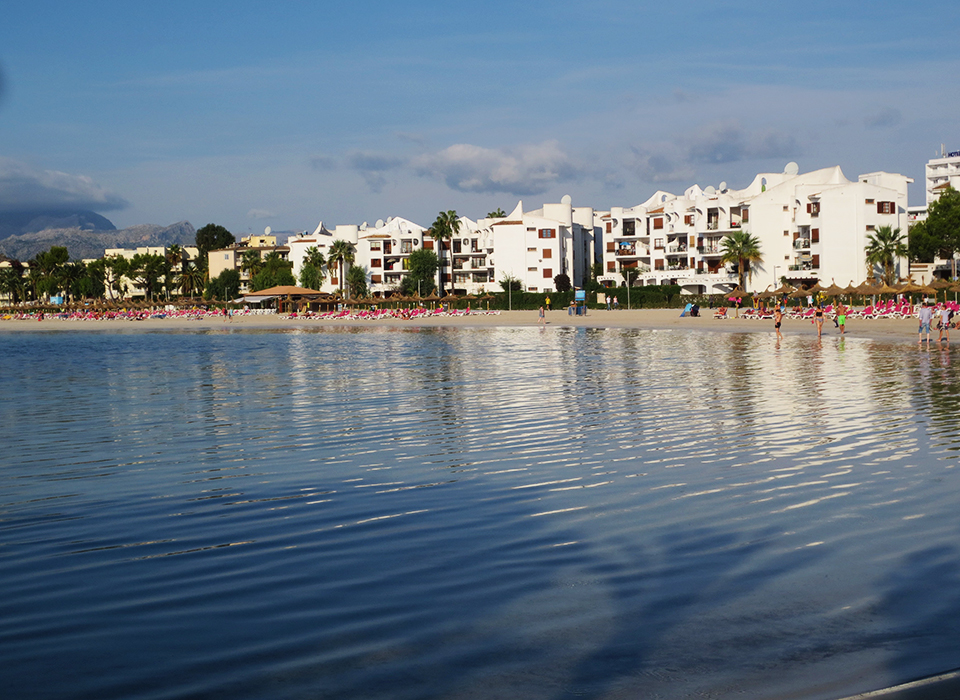 Alcudia beach is regularly raked by tractors to leave it in pristine condition. Because it shelves very gently near the shore it is particularly good for families with young children.